Places to Drink in Fitzrovia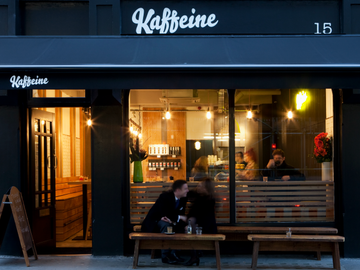 Kaffeine Coffee Shop in Great Titchfield Street, Fitzrovia, London W1W 7QJ
Tired of bland cappuccinos and dead-flat lattes? Well, this could be the superior blend you're looking for. It's called Kaffeine, and it's an independent, antipodean-owned café located in the heart of Fitzrovia, just three minutes from Oxford Circus. Established in 2009, Kaffeine has already made a huge impact in the area, earning an excellent reputation for its high standards of service, the quality of its coffees and loose-leaf teas, as well as its...
read more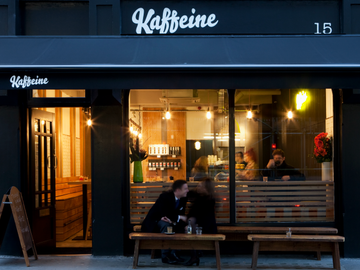 Kaffeine, 15 Eastcastle Street, Fitzrovia, London W1T 3AY
Following the success of its original Australian-style café on Great Titchfield Street, Kaffeine opened this impressive new outlet in 2015. Just three minutes' walk from the hustle and bustle of Oxford Circus, this second store offers the same relaxing experience as the first, but has perhaps pushed its design ethos to a new level. To this end, the café features a fabulously long, copper-clad counter, which sits beautifully against a backdrop of...
read more